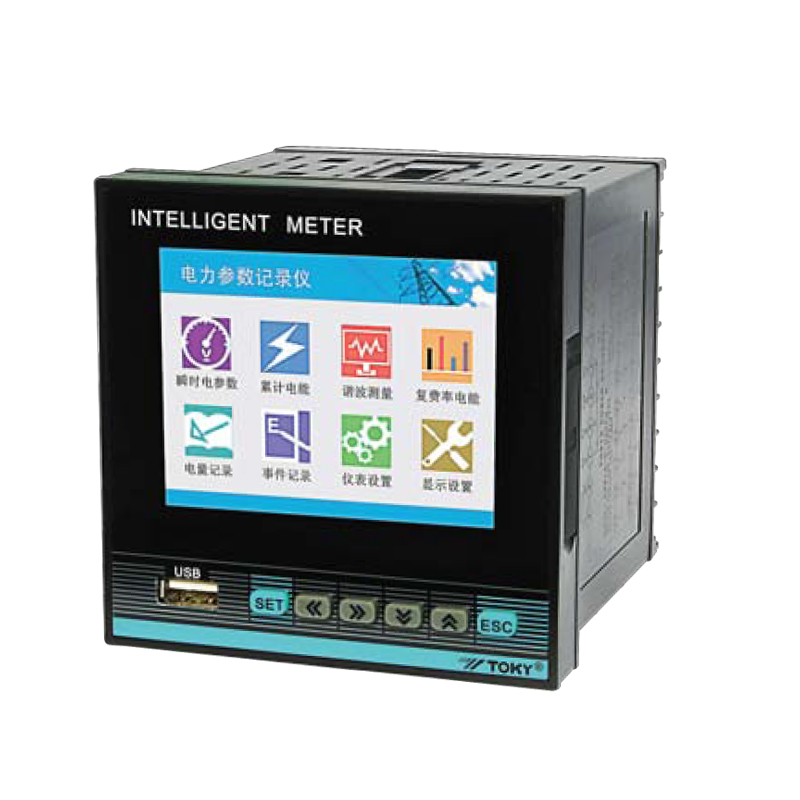 Model: DR9 3 Phase Power Recorder
3.5 inch 320*340 TFT color LCD display,display in English and Chinese.
Measuring 3 phase true RMS voltage , ampere , frequency, active power ,reactive power , power factor,active KWH, reactive KWH, etc.
Three phase voltage , ampere , active power , reactive power , power factor,active KWH,reactive KWH, frequency can be real time recorded and curve storage.
8M flash memory inner side of the meter for data storage , support SD cardand USB storage , the recorded recorder can copy to the SD card automatically.The recorded parameter curve, historical data and power statement can unloaded to PC and to be data analyzed, RS485 communication port is provided and can support MODBUS-RTU protocol..
It can be widly used in low and medium voltage distribution cabinet,industrial automation,intelligent switch cabinet, building automation,energy management system, etc.